Maybe you've noticed. The cost of goods and services keeps going up. We've noticed, too. Though we do everything we can to keep prices down, there's one area where inflation isn't just acceptable. It's preferable.
The tire tread test.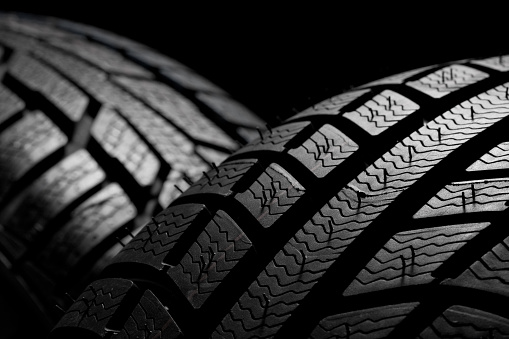 We want you to be safe and avoid trouble as much as possible. This means having tires with plenty of tread on them. For years, the recommendation from automotive experts was to use a penny to check tire tread wear. The idea was to hold a penny so that you can see the front of it. With Abe Lincoln upside-down, go ahead and rest the penny in the tread grooves. If you can see honest Abe's whole head, then you only have 1/16" or less of tread remaining.
For decades, this has been called the Penny Test and signified that it was the time to replace your tires.
Automotive specialists have been rethinking that rule. It may not be enough in the most critical situations. You need more grip on the road when you have to come to a sudden stop on a rainy day. The latest research shows that on a slick road, 1/16" of an inch might not stop you until it is too late! That's why we no longer advise you to use a penny.
It'll cost you a quarter now!
Remember, George Washington didn't lie about the cherry tree, and he certainly won't lie about your tires. Run the same test with a quarter. If our first president's whole head is visible, it means you have less than 1/8 of an inch—and it's time to get a new set of tires.
Once you get your new tires, be sure to keep them properly inflated. Also, don't forget to have them rotated every 5,000 to 6,000 miles. We want you and your tires to safely roll down the road for miles and miles.
This doesn't always happen, though. If you run into trouble, or trouble runs into you, call Cline Collision Center. We will help you navigate insurance and are ASE-certified, with OEM certifications from Nissan, Infiniti, Fiat/Chrysler (FCA), Honda/Acura, Ford, Hyundai, and Kia. We have earned Gold Class status from I-CAR, a designation that lets you know that everyone who touches your car is highly trained and understands new vehicle technologies and repairs. If you value integrity, honesty, safety, and craftsmanship, call 707-591-9909 or contact us online today!