When you need auto body repairs, you'll have different options depending on the parts you need and the shop you visit. Typically, you'll have a choice between original equipment manufacturer (OEM) parts and aftermarket parts. Is one better than the other? Here's a look at how these two types of parts differ and how you can make the best decision for your vehicle.
What are OEM and Aftermarket Parts?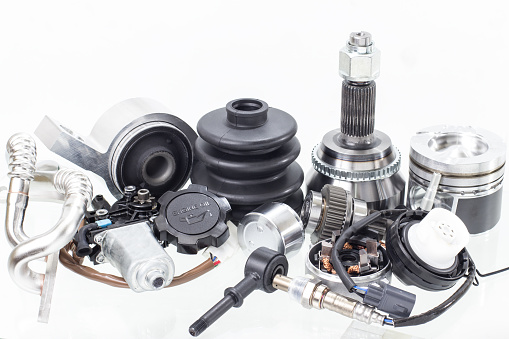 OEM parts are made by your vehicle's manufacturer. This means they match the exact parts that came with your car and are of the same quality. OEM parts are designed specifically for your exact make and model by the people who know it best. In terms of cost, OEM is the most expensive choice.
Aftermarket parts are made by other manufacturers (not automakers) and are often designed to fit more than one kind of vehicle. In some cases, parts may need to be modified to fit a vehicle properly. Since they're a more universal part, they tend to be cheaper in quality and price.
Choosing Between Aftermarket and OEM Parts
Depending on the auto body shop you choose and the nature of your repairs, you may have a choice between OEM and aftermarket parts.
Although some aftermarket parts may be alright for auto body repairs, others won't be as good as there tends to be a lot of variation in the quality of the parts. Many aftermarket parts don't have the same level of rustproofing as OEM, for example, or they have other quality issues. The fit and finish may not match your vehicle, or the panels may not align properly.
In contrast, OEM parts ensure your vehicle looks and functions exactly as it did before the accident. Everything will be aligned properly, fit properly, and match the rest of your vehicle. OEM parts also have the benefit of being crash-tested, unlike many aftermarket parts.
Another important consideration is that aftermarket parts can interfere with ADAS (Advanced Driver Assistance System) safety features. ADAS controls a variety of features like forward collision warning, lane departure warning, blind-spot detection, and more. These systems use a series of sensitive sensors and video cameras, which are designed to work with the original parts that came with your vehicle. An ill-fitting part could potentially lead to a blocked sensor or other issues that could prevent the ADAS system from working as it should.
Since aftermarket parts are cheaper, many insurance companies will push for drivers and shops to use them. If you're set on OEM, however, you can ask to pay the difference.
Depending on the age of the vehicle, you may also have the option of used parts. Used parts usually come from a salvage yard and they can be significantly cheaper than OEM or aftermarket. The issue with used parts is that they may come with wear and tear, so it's important that they're inspected and warrantied.
Ultimately, your decision will depend on your budget and the level of quality you're looking for in a repair. Regardless of whether you choose OEM, aftermarket, or even a used part, it's best to get parts that come with a warranty, on the off chance that they fail.
Where Can I Get OEM Repairs?
Here at Cline Collision Center, we use OEM parts exclusively because we feel these offer the highest-quality repairs and are ultimately the safest parts for your vehicle. We also hold OEM certifications for Nissan, Chrysler, Dodge, Jeep, Ram, Fiat, Honda, Acura, Ford, Hyundai, Infiniti, and Kia. This means we've not only been acknowledged to use only factory-approved parts, but that our facility has the correct equipment for these makes and uses only factory-approved repair procedures.
In addition, our technicians carry the highest level of training, including certification through Automotive Service Excellence (ASE) and Inter-Industry Conference on Auto Collision Repair (II-CAR), the gold standard of auto body certifications!
For repairs that will truly restore your vehicle and all its features back to its perfect, pre-accident condition, contact Cline Collision Center at (707) 591-9909 or request an appointment online.