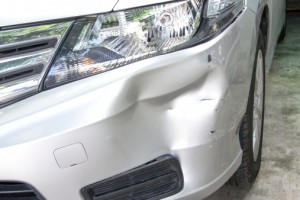 Are you online searching "free car repair estimates near me?" If you've recently been in a collision, then you need to report your accident to your insurance provider and discuss your coverages. Then it's time to get repair estimates. Don't let your insurance steer you to a certain auto body shop; it is your legal right as the consumer to pick a facility. Cline Collision Center is proud to provide high quality workmanship and responsive customer service to car owners who have a variety of insurance providers. Whatever insurance you have, we will work with their office to coordinate your repairs as quickly and smoothly as possible.
Our goal as an auto body shop is to offer the best repairs and customer service in the industry. Not only do we offer free car repair estimates, coordinate with your insurance, and communicate clearly and regularly about the status of your repairs, Cline Collision Center is dedicated to using OEM parts.
We Use OEM Parts for Every Repair
What does this mean? It means we only use parts that are produced by the original manufacturer and approved by the automaker. Using OEM parts, as opposed to unregulated aftermarket parts, means that you can be sure the parts fit and function properly. Because OEM parts were built specifically for the make and model of your vehicle, they fit seamlessly within the rest of the car. This restores the outward appearance and structural integrity of your vehicle, while upholding the resale value.
When you are looking for "free car repair estimates near me" online, don't head to just any auto body shop. Go to a collision facility you can trust to properly fix your vehicle and provide excellent customer service. Call Cline Collision Center to schedule an appointment for your free estimate today.